ENT | HEAD & NECK CANCER | NEUROTOLOGY SPECIALIST
Dr. Kumaresh is an experienced ENT specialist having more
than 20 years' experience and has obtained clinical hands on
fellowship training from USA in the fields of Head & Neck Surgery,
Head and Neck Cancer and in Otology & Neurotology.
WELCOME
Thank you for visiting our website. The clinic has been providing the best possible care to our patients for more than a decade. On our website, you will find a wealth of information about the various conditions and treatments we offer.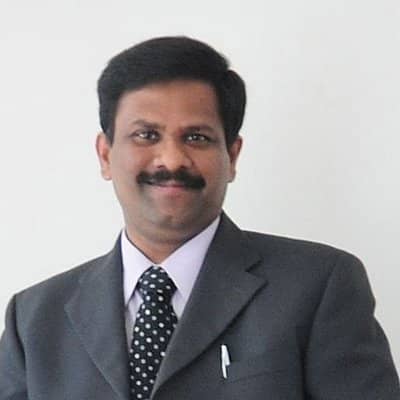 A patient isn't just a list of medical ailments and medications; in my care the patient and not just the ailment is treated holistically.
Qualifications

M.B.B.S. – PSG Medical College
M.S (ENT) – Madurai Medical College
Head & Neck Surgical Trainee – AIMS, Cochin
Fellow in Head & Neck Surgery and Oncology – Roswell Park Cancer Institute, Buffalo
Fellow in Otology & Neurotology – University of Cincinnati, Ohio
To Consult with the Specialist
Fundamentals
He received his basic training in Otolaryngology from Madurai Medical College, Madurai and worked as Senior Resident in JIPMER. During his JIPMER days he developed an interest in Head and Neck cancer management and received his first formal training at Amrita Institute of Medical Sciences, Cochin.
Head & Neck Fellowship
As part of an exchange program he continued his further training in head and neck including cancer and Anterior Skull Base Surgeries at Roswell Park Cancer Institute, Buffalo, recognized by the National Cancer Institute as one of the elite comprehensive cancer centre and is one of the few accredited programs to train specialists in head and neck in US. During his stay he learnt multidisciplinary management of head and neck cancer patients and had enormous independent operating opportunities. He learnt to undertake mini-incision surgeries for thyroids, salivary gland and other benign conditions in the head & neck area.
Otology & Neurotology Fellow
As he wanted to be a complete specialist in all aspects of Skull Base, he went on to apply and get selected to the prestigious Otology & Neurotology Fellowship at University of Cincinnati, Ohio, USA,  under the mentorship of Dr. Samy and Chairmanship of Dr. Myles Pensak where he received formal surgical training in diagnosis and surgical management of Lateral Skull Base tumours and other Otological surgeries including Cochlear Implantations and Bone Anchored Hearing Aids.